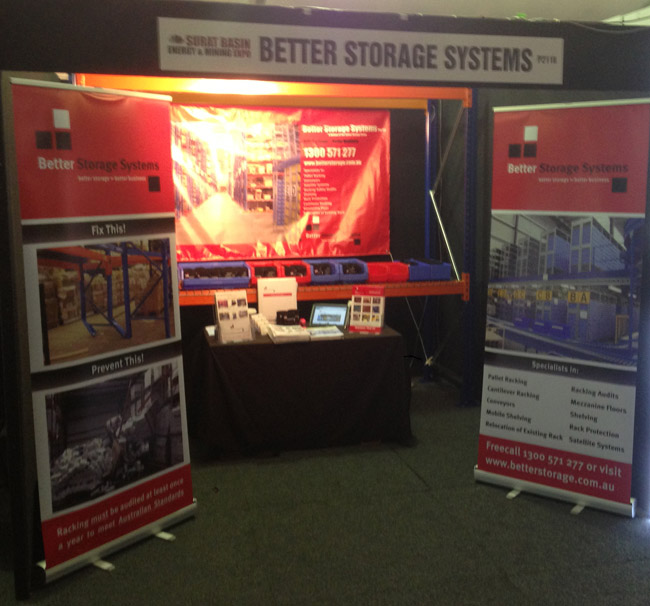 Darren and James attended the 2013 Surat Basin Energy & Mining Expo in June at the Toowoomba Showgrounds. It was a great opportunity to meet the local people and those from regional Queensland who have a need for racking and storage.
We enjoyed spending time with the visitors who stopped by for a chat about what we do and how we can assist them with their storage needs. Many questions were asked about racking, storage and other related topics, along with those who shared a funny yarn two, made it a memorable and successful trip.
Better Storage would like to thank all of the team at Australian Events for putting on a great expo. See you next year.