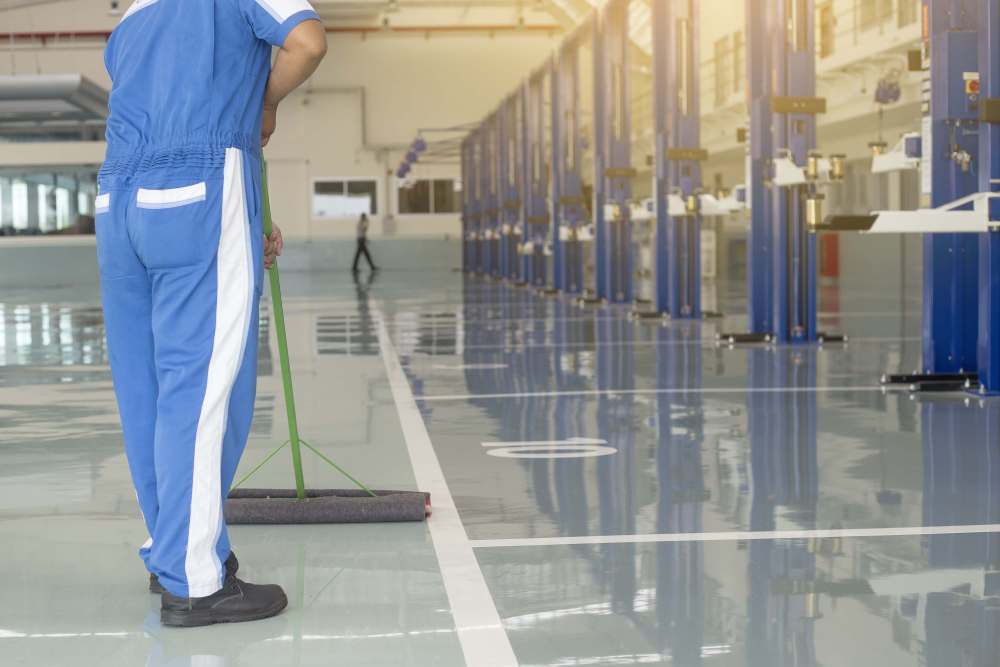 Having a clean warehouse environment is essential for the health and wellbeing of all of your staff. It is also a vital part of your safety policies because poorly stored products and spills or mess left unattended can lead to injuries.
While every warehouse typically has regular cleaning strategies in place, there is always room for improvement and elements that you might not have considered.
So, here are some simple tips that can help you minimise and improve the cleaning procedures in your warehouse:
Overflow
Overflow is, unfortunately, a common problem in these environments and can occur through incorrect storage solutions and/or inventory management.
Proper tracking methods can help eliminate this issue and reduce instances of over-ordering. It also allows you to have a designated storage space for any overflow, preventing it from being stacked in risky places that can cause injuries.
Pallet racking systems are a great way to control and manage your inventory while also allocating space for any unplanned overflow that may occur.
Waste disposal
Excess waste can impact your productivity, create a hazard and also be detrimental to employee health. This can often occur when your business operations increase but the waste management process remains the same.
Ensure your relevant strategies scale along with your business, that there are adequate bins available and that you have explored recycling solutions to minimise the volume of rubbish in your bins.
Training of staff
Having proper cleaning processes and policies is one step, but ensuring your staff are aware of them and following these guidelines is another.
Regular training should be implemented to allow everyone to understand their role in waste management, health and safety practices and cleaning procedures.
Dust and the unique places you will find it
While you may regularly clean the dust off visible surfaces, there are many hidden places where it can build up. Ensure light fittings, walls, beams, pipes and ducts are all inspected for dust and cleaned at regular intervals.
Supplies and products to make the job easier
There are several innovations out there that can improve your cleaning processes and reduce the time it takes. One option is to set up individual cleaning stations around your warehouse, so it is easy for workers to access without having to navigate the corridors and products in the space.
Commercial floor scrubbing machines and vacuums are also advised for heavy-duty cleaning.
Proper storage solutions
Having everything properly stored in an orderly way means you can easily find and access the products you need quickly and efficiently. It also helps promote a clean and tidy work environment, as well as eliminating possible trip hazards from items being incorrectly stored or left on the floor in an open space.
Pallet racking systems maximise the vertical space in your warehouse and ensure that all of our products are stored correctly.
For more information on our pallet racking solutions browse our range or contact the team at Better Storage Systems today.